Sindel Nebilim

http://vignette3.wikia.nocookie.net/leagueoflegends/images/5/5f/Syndra_OriginalLoading.jpg/revision/20160526041831



Personal Information

Alias

Race

Human

Gender

Female

Age

90s (birthdate)
20s (biological)

Age at Debut

30s (biological)

Hair Color

White

Eye Color

Purple

Professional Information

Affiliation

Fairy Tail

Previous Affiliation

Occupation

Team

Status

Active

Magic

Dark Magic
Light Magic
Fire Magic
Lightning Magic
Heavenly World Magic
Amaterasu
Palm Magic
Fairy Glitter

Other Information

Expy

Original Series

League of Legends
Sindel Nebilim
Personality
History
Main Timeline
Mordred Timeline
Relationships
Magic and Abilities
Amaterasu Formula 45
Amaterasu Formula 64
Amaterasu Formula 213
Equipment
Trivia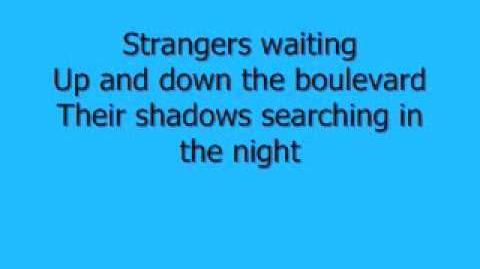 The song which Sindel, among others, sings during the celebratory ball after the Grand Magic Games and victory over Mordred is Journey's Don't Stop Believing.[3]
Sindel was originally meant to be depicted as a power-hungry being. However, as this led to no resolution to her respective arc, the idea was scrapped, and her overall character was changed.[4]
Battles and Events
Sindel Nebilim vs Makarov Dreyar and Precht Gaebolg
Sindel Nebilim vs Fairy Tail and Black Nexus
Sindel Nebilim and Evergreen vs Angelica Pumpkin
Sindel Nebilim, Evergreen, Airy Kitsune and Freed Justine vs Rustyrose
Sindel Nebilim, Natsu Dragneel, Gray Fullbuster, Ultear Milkovich, Laxus Dreyar, Juvia Lockser and Gildarts Clive vs Precht Gaebolg
Sindel Nebilim vs Alice Amakusa
Sindel Nebilim vs Shimon Ikari
Team Fairy Tail B vs Team Knightmare Frame B
Sindel Nebilim vs Minerva Orlando
References
↑

Fairy Without Wings: Chapter 84

↑

Fairy Without Wings: Chapter 198 Author's Post Notes

↑

Draconichero18's DeviantArt Journal: Fairy Without Wings Fun Facts
Ad blocker interference detected!
Wikia is a free-to-use site that makes money from advertising. We have a modified experience for viewers using ad blockers

Wikia is not accessible if you've made further modifications. Remove the custom ad blocker rule(s) and the page will load as expected.