Edolas is a parallel dimension to Earthland, and was what the country that the events of the Edolas Arc took place was originally known as. The Edolas Kingdom was succeeded into the Britannian Empire after a battle between the then king, Faust and the now Emperor; Charles zi Britannia.
Geography
History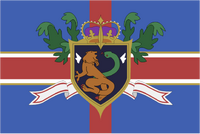 Rule and Government
Citizens
Culture
References
Ad blocker interference detected!
Wikia is a free-to-use site that makes money from advertising. We have a modified experience for viewers using ad blockers

Wikia is not accessible if you've made further modifications. Remove the custom ad blocker rule(s) and the page will load as expected.